Trainees at Höegh LNG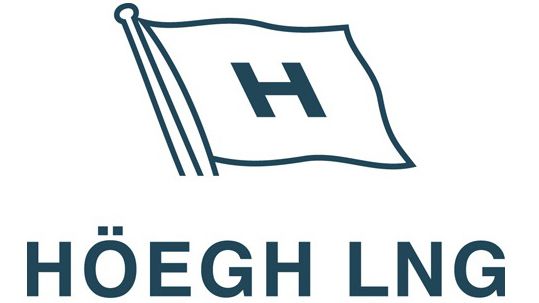 Höegh LNG is in the process of seeking two Maritime Trainees for our Technical Department, and the IT Team. Both trainees will be based in our offices in Oslo.
About Höegh LNG
Höegh LNG is a pioneer within maritime energy infrastructure, providing fast-track floating LNG terminals enabling national and regional energy security around the world.
Our purpose is to accelerate countries to energy security and transition by providing innovative and flexible marine energy infrastructure. The flexibility provided by floating terminal solutions also supports the transition to clean, carbon-free energy.
We are a truly global company, present in Norway, Germany, Lithuania, United Kingdom, the USA, Singapore, Indonesia, Egypt, Colombia, Brazil, and the Philippines.
Owned by Larus Holding Limited, a 50/50 joint venture between Leif Höegh & Co. Ltd. and Funds managed by Morgan Stanley Infrastructure Partners, we employ approximately 900 employees at sea and onshore.
We offer
Rewarding work in a strong and well-respected company in a rapidly expanding global business
A great corporate culture with an international and inclusive work-environment, high employee-satisfaction, and enthusiastic colleagues to collaborate, learn and grow with.
Competitive compensation and benefits package
Health-insurance
Flexible workhours
Subsidized canteen and paid lunch-break
Modern and central office-premises
In-house gym-facilities
Social activities in Höegh LNG Young Club
Qualifications
See other qualifications to each of the trainee positions further down.
Personal Qualities
You demonstrate a high level of personal and professional integrity.
You have a sense of accountability and are trustworthy and reliable.
You possess energy and drive and have a solutions-oriented attitude.
You are a team-player, but also demonstrate the ability to work independently.
You work efficiently and achieve results on time.
You possess excellent communication and analytics skills.
You thrive in an environment where diverse backgrounds, nationalities and experiences are valued, and can contribute to fostering an inclusive and values-based culture.
You identify with Höegh LNG`s values of innovation with customers and partners, delivery excellence as one team and caring for both people and planet.
Technical position
Job Description
We are now looking for a technical resource to join our company. You will spend time on board our vessels and shore offices on several continents and learn about business, processes, and tools.
You will be assigned to our Fleet Technical Management Department. During your training, you will be rotating within different departments of our organization. This is to ensure that you have acquired the necessary foundations by the end of your training.
Typical areas you will be working with
Fleet Management
Technical Management
Marine Operations
Crewing
Maintenance and Optimization
HSEQ
Commercial and Contract Management
Procurement and Negotiations
Business Development
Sustainability and Clean Energy
Project Management
Legal and Compliance
Finance
Qualifications
Master's Degree from Technical University
Fluency and proficiency in both written and spoken English.
Solid computer skills
Contacts:
Head of Technical Management: Dany Hnaton
Mobile: +47 97557310
Office Manager & HR Coordinator: Yvonne Nilsen
Mobile: +47 41811957
Application due date: October 10.
IT position
Höegh LNG is in the process of expanding the IT team in Norway and seeks a Maritime Trainee that will join the IT team after 18 months of rotations within Höegh LNG's departments.
This Maritime Trainee position in HLNG offers a unique opportunity to gain valuable experience at the intersection of technology and maritime operations. The role will be based in Oslo and report to the VP IT.
Job Description
Participate in training programs to gain a deep understanding of HLNG operations, regulatory compliance, and IT/OT solutions. The trainee will build a fundament for utilizing technology to enhance our maritime operations as shipowner and LNG terminal operator.
Qualifications
The trainee we seek has, or is on the last year of their Master's degree in Marine Engineering, Computer Science, Marine Cybernetics, Marine Automation or any similar degrees in engineering or informatics.
Proficient in one or more programming languages.
Solid computer skills.
Fluency and proficiency in both written and spoken English.
Contact info
Kjell Erik Hofland – VP IT
kjell.erik.hofland@hoeghlng.com
+4790682595
Sebastian Øverås – IT Business Advisor Vessel Digitalisation
sebastian.overas@hoeghlng.com   
+4798691110
Application due date: October 10.