Trainee at Skuld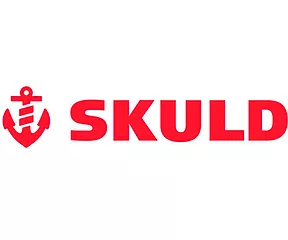 About Skuld
Skuld is a world-leading marine insurance provider with a strong financial position and an 'A' rating with Standard & Poor's. In Skuld, service and competence is key. We believe in teamwork, sharing knowledge and supporting our customers.
Skuld was established in Oslo in 1897 as a P&I club for Scandinavian shipowners. Since then, we have grown into a diversified marine insurer and now offer bespoke covers through Skuld P&I and Skuld Hull. Serving the marine community can be challenging, but also very rewarding. Our purpose statement 'Protecting ocean industries' underlines our role in society and our commitment to customers, the global ocean industries and a sustainable development.
Read more about Skuld: www.skuld.com
Skuld now offers an exciting opportunity to kick-start your career within marine insurance, with a strong focus on sustainability within the marine insurance industry.
As a Maritime Trainee in Skuld you will follow an 18-month Trainee-programme that will give you broad insight into underwriting, claims handling and business development, while working for a world-leading marine insurance provider.
Through the programme you will acquire in-depth knowledge of Skuld's business within a broad range of areas. You will be trained as a dedicated sustainability resource through exposure to various aspects of sustainability within marine insurance, helping to shape the future of the industry in alignment with global environmental goals. You will have the opportunity to learn and contribute to the intersection of maritime operations, insurance practices, and environmental responsibility.
You will mainly be working from our office in Oslo, but during the programme, you will also be assigned to at least one of our offices abroad such as New York, Tokyo or one of our other offices. Upon completion of the programme, you will subsequently continue in a permanent position in Skuld. 
Main areas of responsibility
Get involved in a range of projects and initiatives, giving you the chance to develop different skillsets
Assist the Sustainability Working Group on a broad range of sustainability matters
Contribute to reporting in accordance with regulatory requirements and preparation of Skuld's Sustainability Report
Collaborate with senior team members to understand the principles of sustainable marine insurance and their application within the industry.
Assist in monitoring emerging environmental risks, regulatory changes, and best practices related to maritime sustainability and insurance.
Stay up-to-date with industry trends and advancements in sustainable technologies, providing insights to enhance our sustainability-focused strategies.
Contribute to the creation of educational materials and presentations that raise awareness of sustainable practices among clients and industry stakeholders.
Collaborate with cross-functional teams, including underwriting, claims, and risk management, to integrate sustainability considerations into various aspects of the business.
Actively acquire new knowledge and experience within your field and seek guidance from senior colleagues.
Contribute to an open, friendly and trusting working environment.
Qualifications
Marine Studies, Environmental Science, Sustainability, Business Administration, or a related field on Master's level
Strong passion for Sustainability across Environmental, Social, and Governance topics
Relevant work experience during studies is beneficial, and our candidate should not have done more than maximum one year of relevant post-study work
Excellent English communication and presentation skills – verbal and written
Self-motivated and eager to learn, with a proactive attitude toward tackling new challenges
Capacity to take on a heavy workload and work efficiently under pressure
Excellent collaborating skills with a high degree of service orientation, flexibility and creativity
Personal qualities
Living our values, you are:
Accurate – you never compromise on precision, reliability and quality
Bold – you take part in transforming our industry to face future challenges
Caring – you care for our customers, our people and our business
Dedicated – you go the extra mile and are a good Skuld ambassador
Why Skuld?
If you want to be part of the ocean industry and a highly international environment, Skuld is the perfect place to be. In Skuld you will be close to the business, have hands on responsibilities and excellent possibilities for both personal and professional development. We focus on service and quality in everything we do and constantly develop our business to meet the future needs of shipowners, the offshore and energy sector, charterers and traders, and the superyacht community.
We offer competitive benefits, a social workplace and inspiring leaders in a team-oriented organisation of 280 highly skilled and engaged employees. We are proud to have a high focus on a sound work-life balance, empowerment, flexibility and trust.
As a Maritime Trainee focusing on sustainability within the marine insurance industry, you will have the chance to make a meaningful impact on how maritime operations and insurance interact with environmental concerns. If you are passionate about sustainability and eager to learn in a dynamic and evolving field, we look forward to hearing from you!
Closing date: 30.09.2023.
Contact person
Anna Erlandsen
Chief Strategy and Sustainability Officer
anna.erlandsen@skuld.com