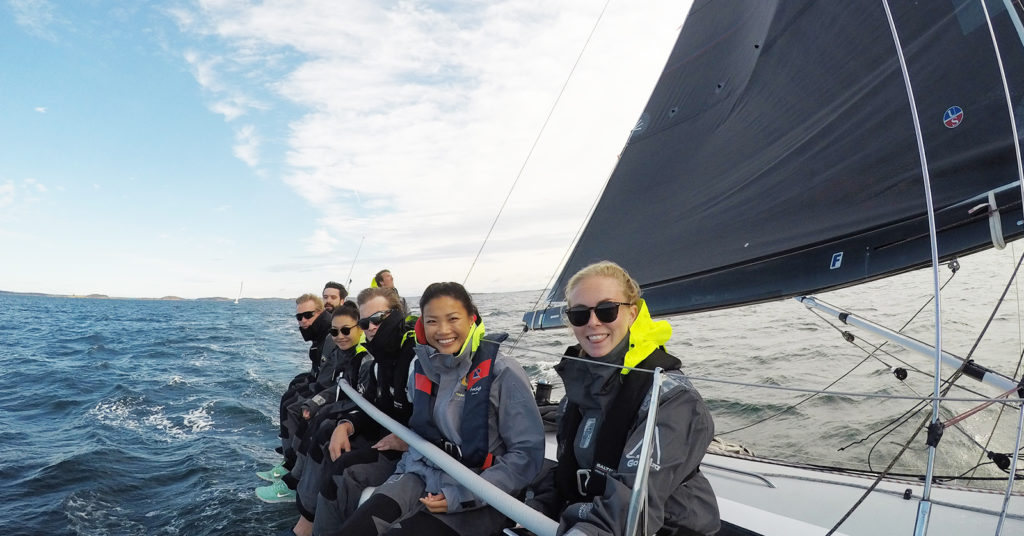 Academic programme and calendar
Five academic modules over 18 months
As part of the trainee programme, candidates will participate in five academic modules
The academic modules serve multiple purposes
The primarily purpose is to develop relevant competences in the maritime sector through lectures, group assignments, and company presentations. In addition, the modules function as a meeting place to exchange experiences, as well as being a social arena for networking.
Trainee's gain a broad overview of the maritime industry and the necessary skills and capabilities to succeed in a management position in the future.
Key areas
The Maritime Trainee programme consists of five academic modules which will be hosted in; Oslo, Bergen, Ålesund, Singapore and London. The modules have five focus areas:
Maritime knowledge across the ocean industries
As a result of the ongoing green transition, new marine industries are emerging as renewable energy at sea. This is an important focus area for the maritime industry. In addition, there is an increased focus on developments in green shipping, where more and more low- and zero-emission vessels, and new types of fuel, are being developed.
The Maritime Trainee programme ensures that the candidates gain insight into and knowledge of the various maritime industries. In order for them to be able to contribute to the development of a changing industry.
Digital competence
The maritime industry is facing a technological shift. This offers new opportunities and challenges. The programme provides valuable insight into what technology development and digitization means for companies in the maritime industry, in addition to valuable insight into change and digitization processes in the sector.
Management competencies
The long-term aim of the programme is to provide trainees with the necessary competences to enter central positions in the maritime industry. To accomplish this, the fundamental feature of the programme is to prepare the trainees with industry specific knowledge, and a comprehensive understanding of the economic, strategic, organizational and management challenges of the industry.
Corporate social responsibility
Maritime transport is essential, as over 90% of the world's trade is carried out by sea. The environmental impact of global shipping in combination with other ocean activities has gained increasing importance lately. Therefore, the academic programme will address how to develop and advance the industry in a safe, environmentally friendly, and socially responsible direction.
Example of the programme's timeline and content
Module 1: The Oslo region
Introduction to the maritime industry and teambuilding (sailing trip)
Module 2: Bergen/Ålesund
Ocean industries – from offshore oil and gas to renewable energy
Module 3: Singapore
Maritime industry in Asia, Singapore as a maritime hub, port logistics and yard visit
Module 4: Oslo
Maritime law, insurance and finance, negotiation techniques, communication techniques and strategic thinking
Module 5: London
International regulations and London as an international maritime centre
Ceremony: Oslo
Diploma ceremony and Alumni dinner